Activity Report
Atlético Madrid
Share Dribbling Theory
I shared the dribbling theory with the top coach, Mr. Helnan, of Atletico Madrid.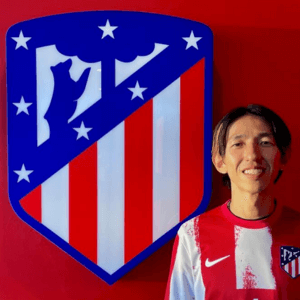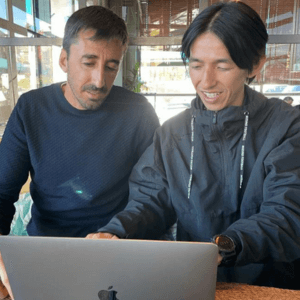 I have been appointed as the MAD CUP Asia Ambassador.
Atletico Madrid is the main partner for the international tournament 'MAD CUP,' and the event ambassadors include Fernando Torres and David Villa. I also had the opportunity to interact with the chairman of MAD CUP.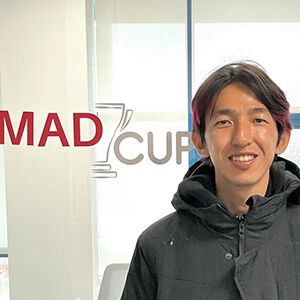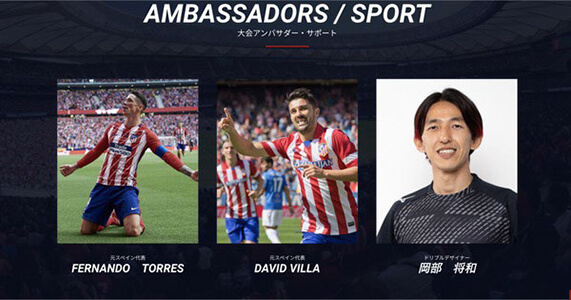 Valladolid
Participating in the youth academy's training
DD Online Academy students, inspired by Okabe and his family's challenge, persevered through a 14-day hotel quarantine during the pandemic. Despite the challenging circumstances, three out of 70 candidates passed the selection and headed to Spain! They also had the opportunity to participate in Cantella training, thanks to the kind gesture of Chairman Ronaldo.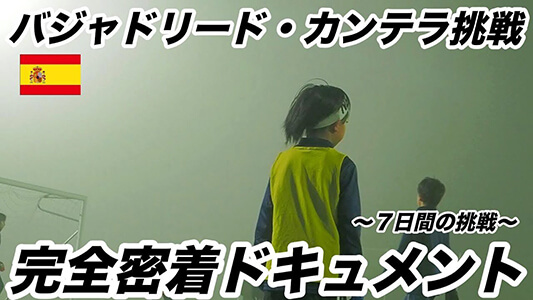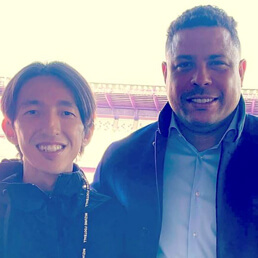 Despite the challenging circumstances of the COVID-19 pandemic, the fact that they believed in Okabe and came along brought the greatest satisfaction and gratitude to Okabe, who wants to inspire people to take on challenges. When they had successfully completed it, Okabe was overwhelmed with tears, experiencing a mix of anxiety, fear, and a sense of accomplishment.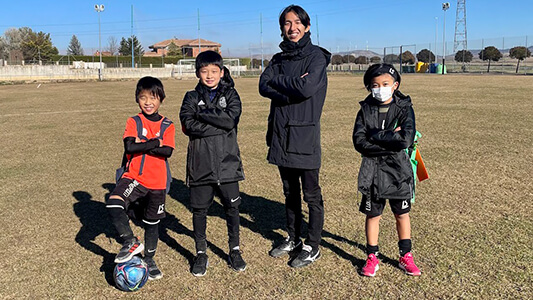 We conducted a camp.
Children, motivated by their love for soccer, spent a week away from their parents, taking on the challenge of the camp while managing their own daily tasks. This experience nurtured a sense of gratitude in them.
As there was no insurance coverage for COVID, in the event of cancellation, Okabe would have borne the full financial burden to support the players' endeavors. Despite the considerable anxiety surrounding the event's execution, receiving words of gratitude from the children and their parents led to a tremendous sense of achievement.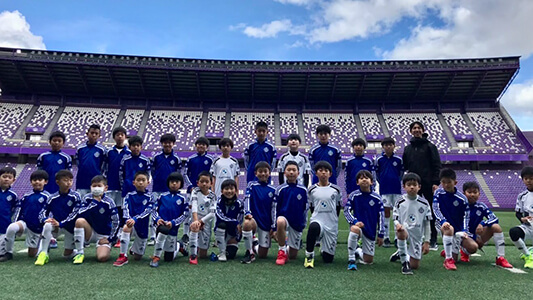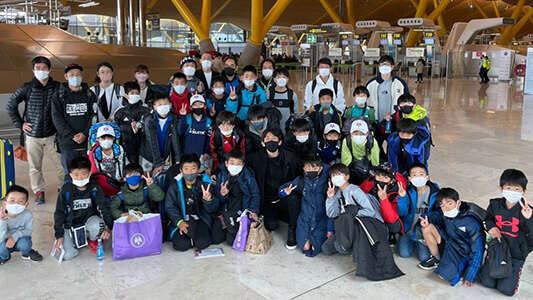 Collaboration with the government.
We have partnered with the city of Alcobendas in the Madrid region as our hometown for events and activities with Dribble Designer. Alcobendas is the third wealthiest and safest city in Spain. We receive support from the Alcobendas Sports Authority. Here, we have organized events like the DD CUP and DD CAMP, and established DDifa.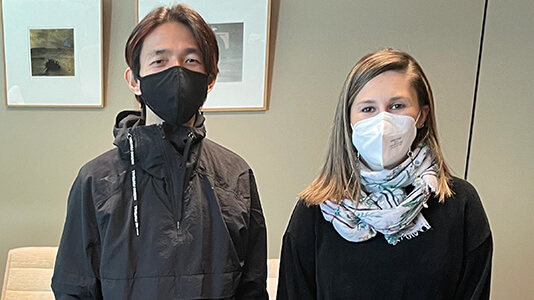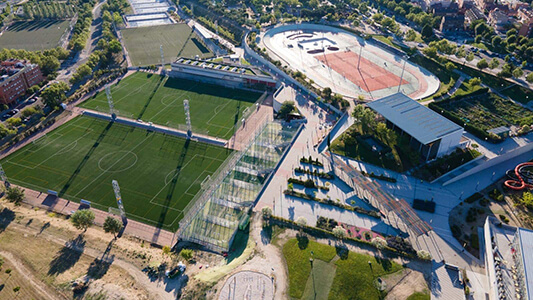 DD CUP
The inaugural tournament
Instead of participating in events abroad, we took on the challenge of inviting major clubs and creating our own hosted tournament. With numerous world-class clubs involved, there were various logistical challenges, but with the support of those around us, we managed to accomplish it.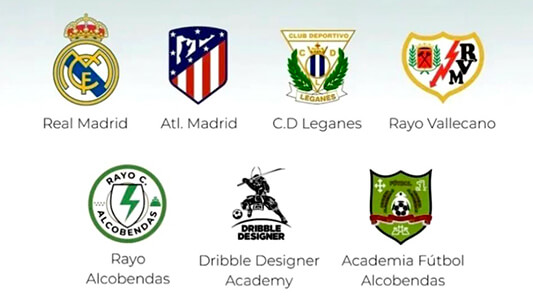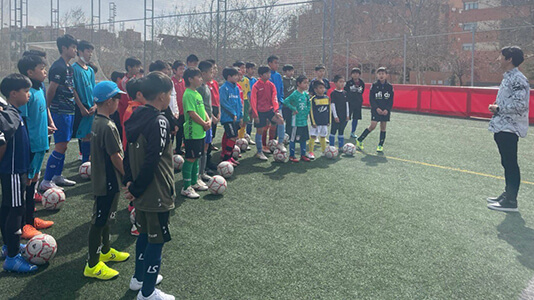 We selected confident players from Japan, but the results were a devastating defeat. We keenly felt the high level of competition on the world stage. The bitterness of the loss serves as motivation, and we look forward to the growth of our team in the future. This tournament has revealed our challenges, making it an extremely rewarding experience.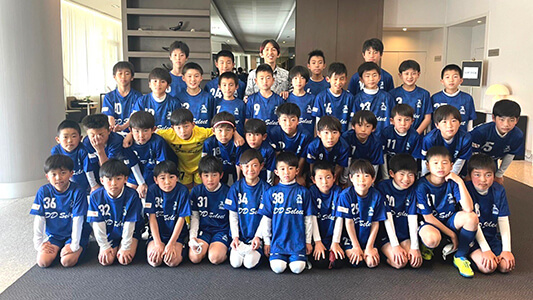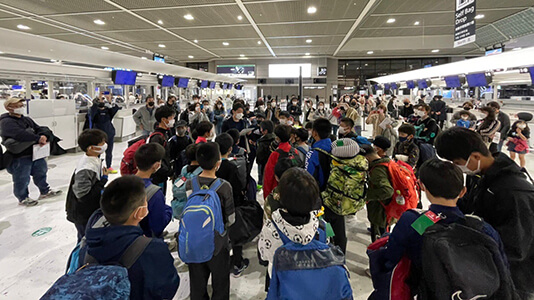 Children who left Japan, left their parents, and yet were determined to take on the challenge. For the parents who send them off, it requires tremendous courage and determination. Upon their safe return home, witnessing the tears of the parents and their embrace of their children is truly moving.
DD CAMP
Saviola x Julio Baptista x Masakazu Okabe
We welcomed two global superstars and guided the players with the theme of 'breaking through the world with exceptional individuality.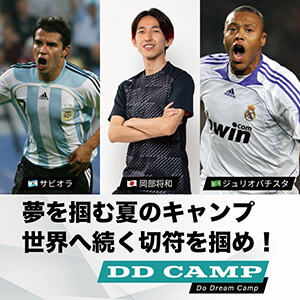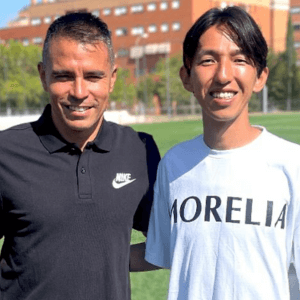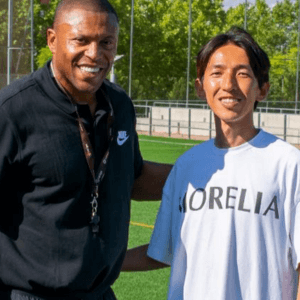 DD CAMP x SL Benfica 2022
We hosted a camp in Japan in collaboration with the renowned Portuguese club, SL Benfica. Benfica excels in talent identification and nurturing, aiming to develop and launch world-class players, contributing to the emergence of mega clubs.
Meeting President Luís Costa the day after transferring a player for 11.9 billion yen was truly miraculous timing. We connected on the grounds of development and education. This camp came to fruition from a perspective of nurturing and education.
The chance to meet the president was extremely slim, but it was made possible by going to Portugal and conveying our intentions to the front office.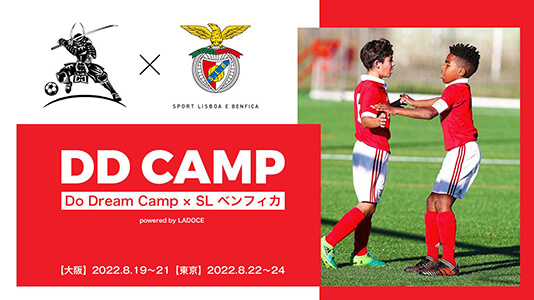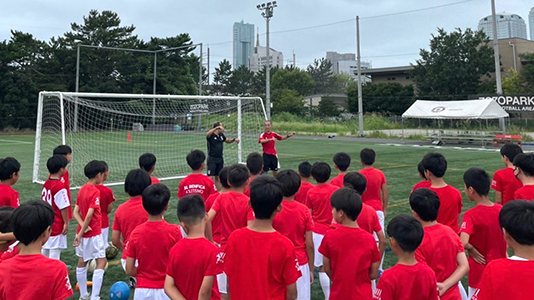 DDifa (DD International Football Academy)
We've created the best environment for long-term (10 months or more) Spanish study abroad players to live in dormitories and play soccer. In the future, we aim to build an academy that attracts players from around the world and provides a place where they can enjoy life through soccer.
"There are people who don't find something they want to do for a lifetime, but if you genuinely have a passion for something now, age shouldn't be a barrier to taking on the challenge," says Okabe.
When you seek something on your own, your capacity for learning also changes, and some players have quickly acquired the Spanish language.
DDifa creates opportunities for players to have special "dreams" that can only be realized here.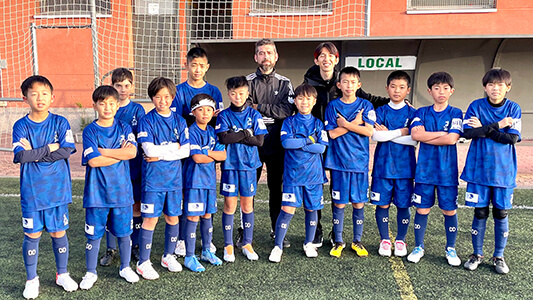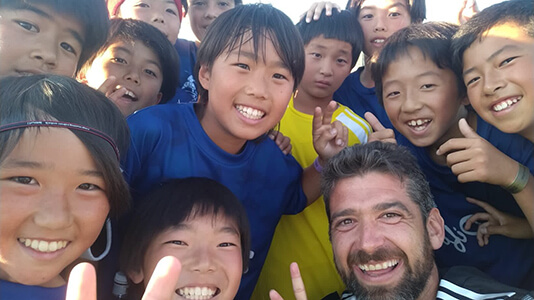 LaLiga (Spanish Football Association)
They attended a reception party by invitation from LaLiga (Spanish Football Association), where Okabe and Mr. Saviola of FC Barcelona met. Later, Mr. Saviola was invited as an instructor at DD CAMP, joining Okabe in inspiring children with dreams.
After witnessing the event with Mr. Saviola, they also received contact from Fernando Sánz, the chairman of LaLiga Foundation (pictured on the right).
Currently, various initiatives are being explored, aiming to collaborate on activities not only in Asia but also worldwide.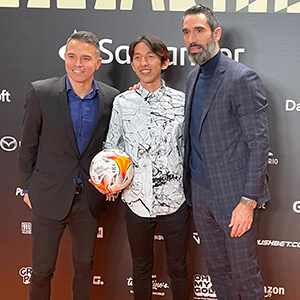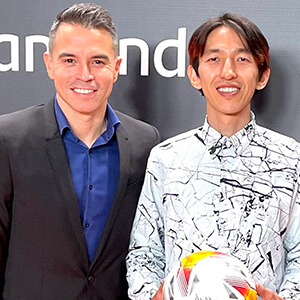 Aspire Academy expedition
We traveled as a DD select team from Japan to the Qatari national project 'Aspire Academy.' In the future, we will continue to advance projects in the Middle East, including Qatar.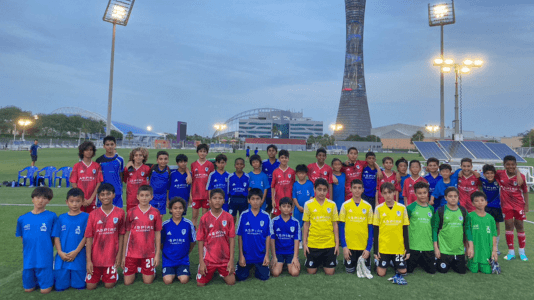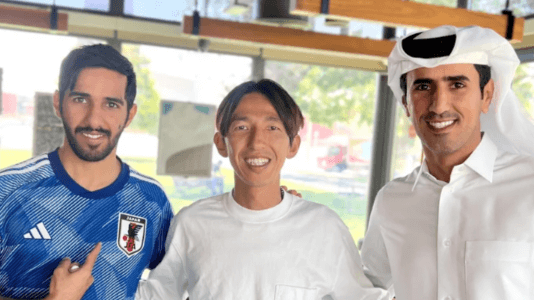 Saviola and a soccer event in Okinawa Prefecture
As part of regional revitalization, we participated in an event in Kin Town, Okinawa Prefecture, along with Saviola.
Next year, we hope to host an event by inviting star players such as Messi for an Argentine Legends match. (Saviola even contacted Messi on the spot.)
We have great respect for Saviola as a person, and we will be working on projects together in the future.
In the next step, we plan to go to Messi's location in the United States or visit River Plate in Argentina to find Messi's successor. They will then join DDifa in Spain or establish an academy in Japan for foreign players.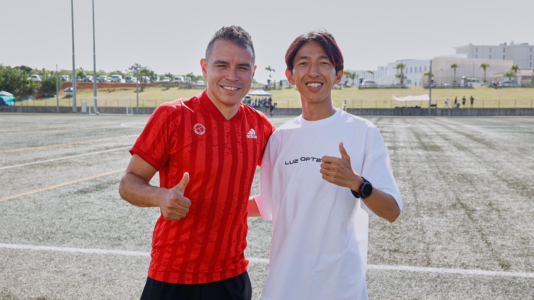 Challenging the Guinness World Records™! 1000-Person Soccer Training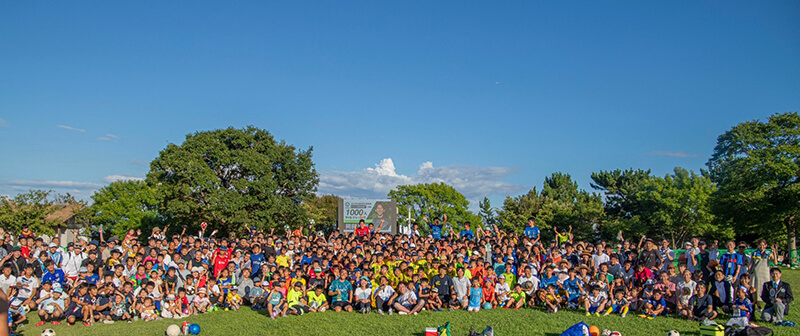 A dream left unfulfilled during my stay in Japan. My connection with a company associated with the Guinness World Records™ overlapped with my time in Japan, and I felt it was a once-in-a-lifetime opportunity, so I decided to take on the challenge.
I embarked on this challenge to convey to challengers: 'Don't look for reasons not to do it.'
There were plenty of reasons not to do it, including the fact that the event took place on Awaji Island, the registration period was only 14 days, and the cost was 4 million yen.
Although we didn't achieve the record, many people were moved to tears and expressed their commitment to continue challenging themselves or support children who aspire to challenge in the future.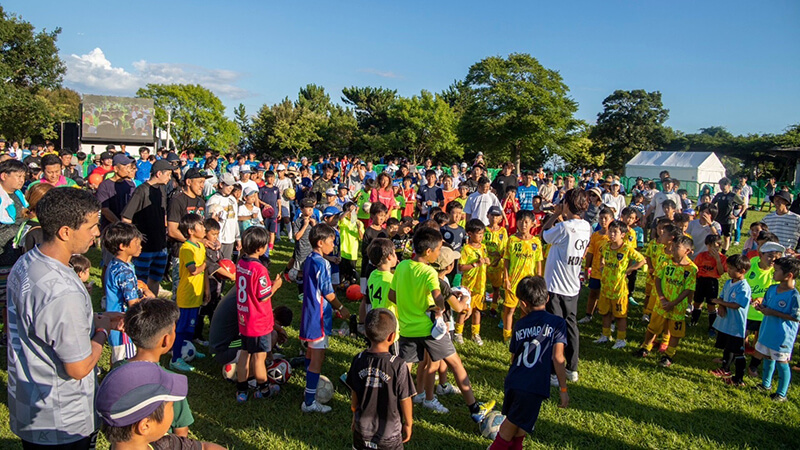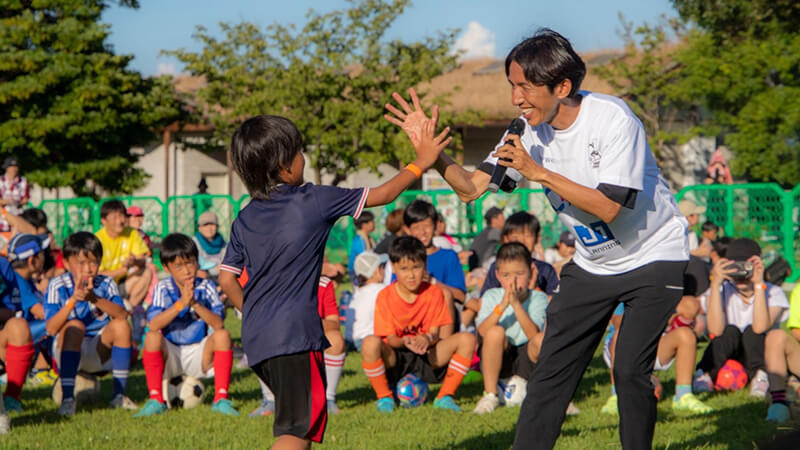 The 'Dribbling Handbook' Promotion in Taiwan
Collaborating with the country's most famous player and conducting Dribble Design to inspire the children in that country. This time, we organized a dribble clinic in Taiwan to inspire Taiwanese children, working alongside the captain of the Taiwan national team.
We also released the Chinese version of the Dribble Handbook (99% Effective Dribbling Theory), which had previously been available in Japanese. Participants were eager to get their hands on it and join the event.
In a Japanese context, three years later, this handbook will have spread, and aspiring players who referred to it will go on to become successful professional players worldwide.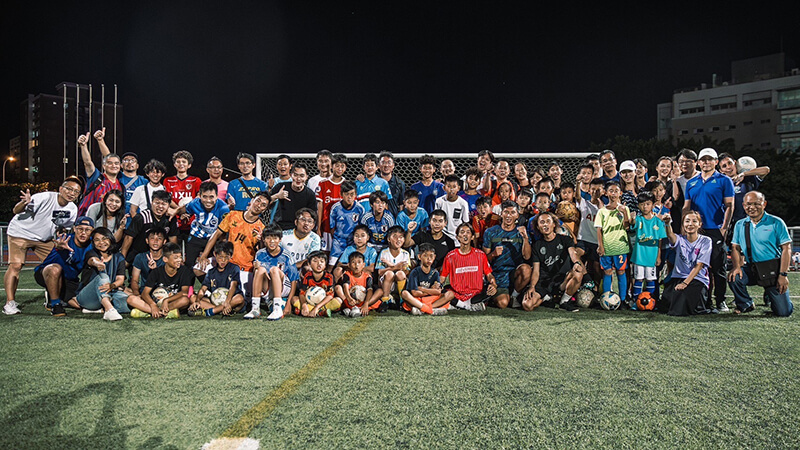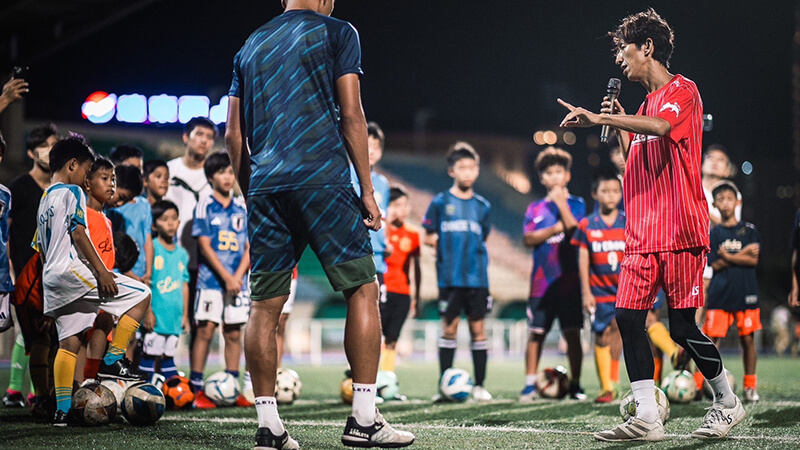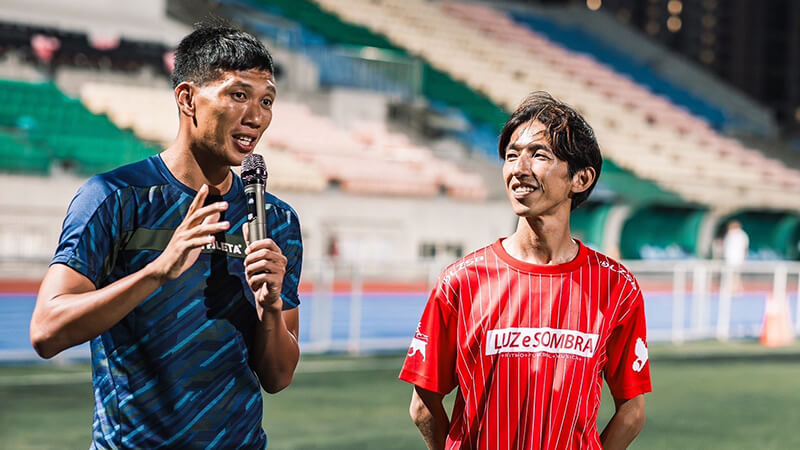 Real Sociedad and a strategic partnership have been established.
Real Sociedad, the club to which Takefusa Kubo belongs, has entered into a strategic partnership in Japan. This collaboration goes beyond traditional sponsorship and is part of Real Sociedad's long-term expansion plans in Asia.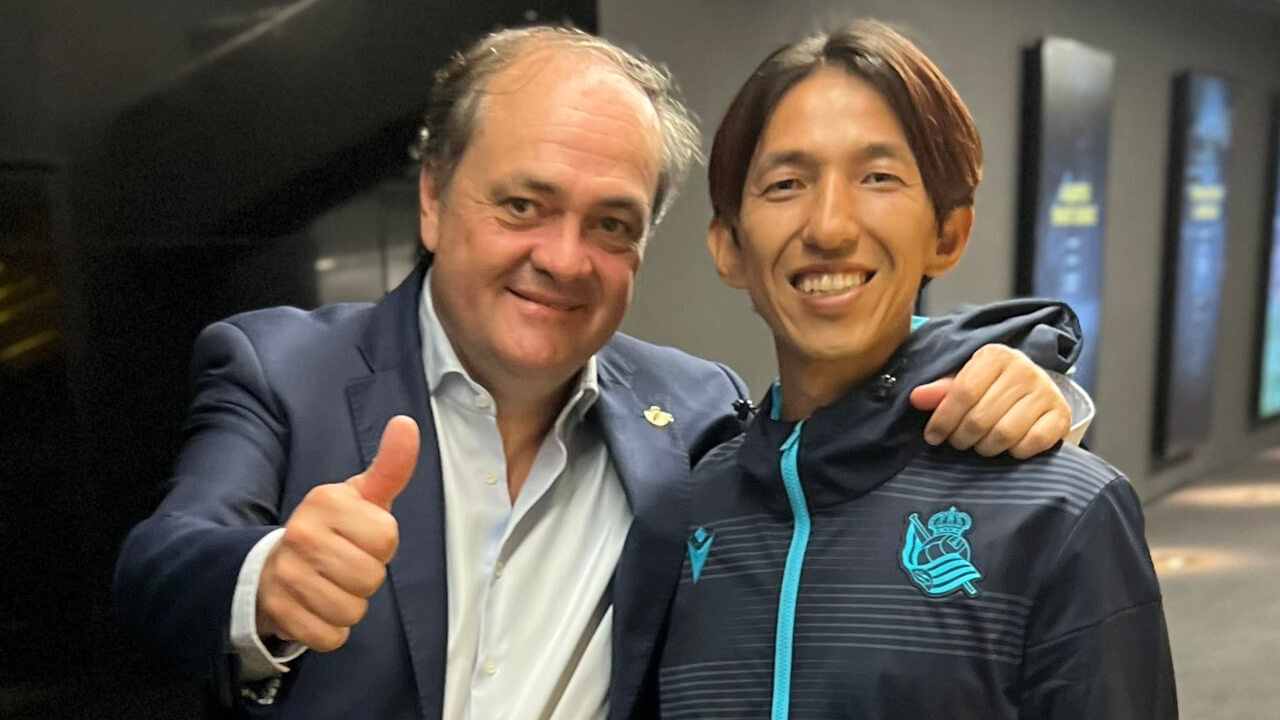 \ Dribble Designer Okabe /